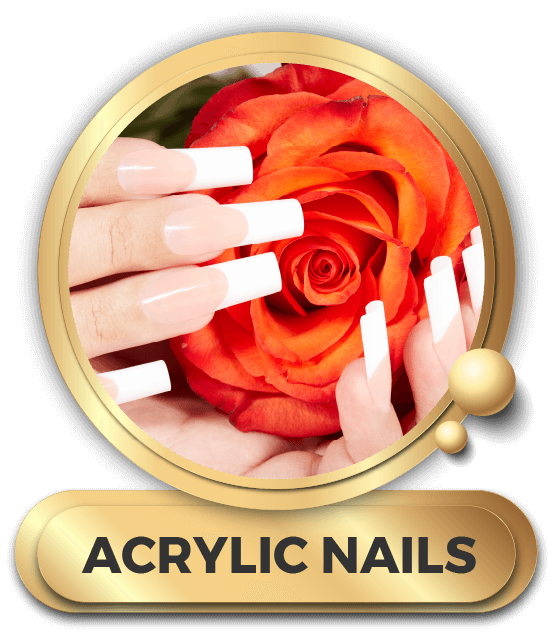 Acrylic Nails
Regular Polish Change Toenails
Gel Polish Change Toenails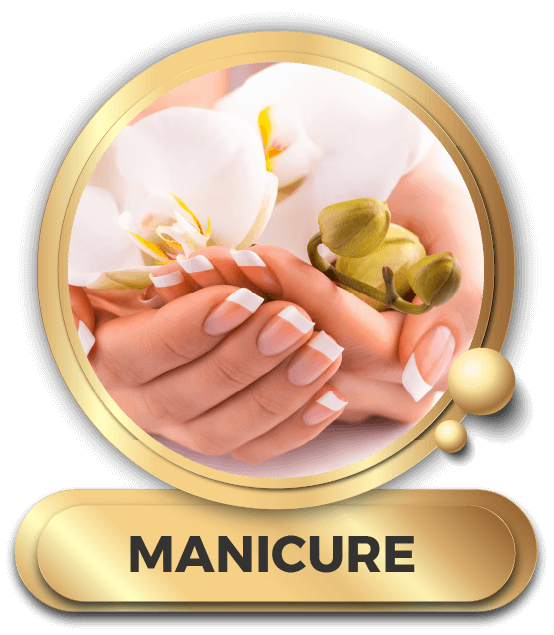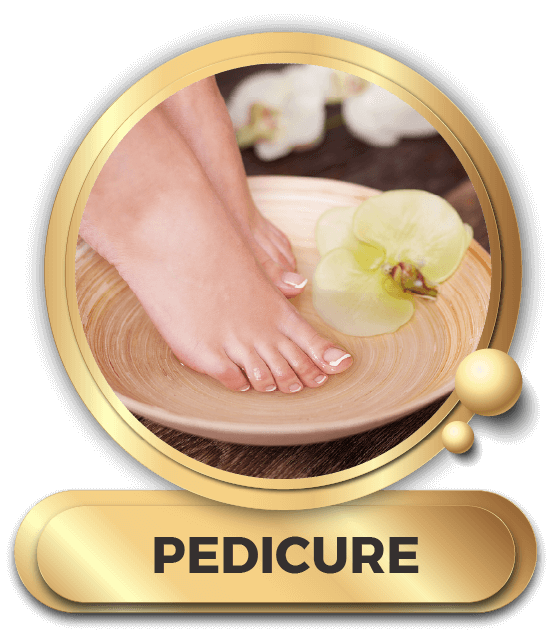 Pedicure Spa
A quick maintenance pedicure. Includes nail trimming, shaping, filing, cuticle care and a sugar scrub fo renhanced skin smoothness while you relax in our comfy spa chairs.
Add Paraffin Treatmet extra $8
Perfect for those who need a little extra care for their feet. Starting with all th essentials, then a sugar scrub and callus remover are used to exfoliate the skin and eliminate calluses. Relax and rejuvenate your legs with a nourishing mask wrapped in warm towels while th eessence of hot stones penetrating warmth and healing energy puts the bounce back in every step. Followed by a lotion and oil massage that will deeply moisturize the skin, leaving you feeling completely rejuvenated!
This pedicure is a healing, calming, soothing and antibacterial treatmen to your feet. It will detoxify and protect your skin while providing natural anti-aging ingredients. First, get your feet soaked nails shaped and cuticles trimmed. A callus treatment is performed to make sure the bottom of your feet is soft and clean. Dead skin on your lower legs will be removed through sugar scrub exfoliation. To soften your skin and lock in the moisture, a firming mask with warm towels will be applied from you knees down. A hot stone massage with lotion and oil will take away all your tiredness and increase blood circulation on your legs. Your feet will thn be submerged in a paraffin wax bath to lengthen the softness and moisture of your skin. You'll have a blooming good time!
A perfect remedy for extremely sore or stressed feet. Detox Volcano Pedicure is a luxurious 5-step pedicure kit designed to give you an exhilarating pedicure treatment like you've never experienced before. Detox Volcano Crystals and Activators combine to create n invigorating and detoxifying soak with an enjoyable bubbling eruption! Complete the pedicure treatment with nail care, an exfoliating sugar scrub, a collagen clay mask with warm towel wrap and collagen massage lotion made with organic based ingredients to purify and hydrate skin. For the last step, hot stone massage with essential oil and paraffin wax treatment are added to achieve the smoothest feet. Aahh...la vie en rose.